The wooden building block set "Green Architect" becomes the "Berlin Architect".
We have slimmed down and retained only the absolute favorite wooden blocks of our small customers. Wooden balls, large figures, blocks of different sizes, cubes and lenses.
What remains is the idea of free playing based on the idea of M. Montessori. It focuses on the needs, talents and abilities of the individual child. They learn best at their own pace and in their own way. The leitmotif is the natural joy of the child in learning. After Montessori this joy is learning a core component of the essence of each child and supports the development of a balanced and resting in themselves personality.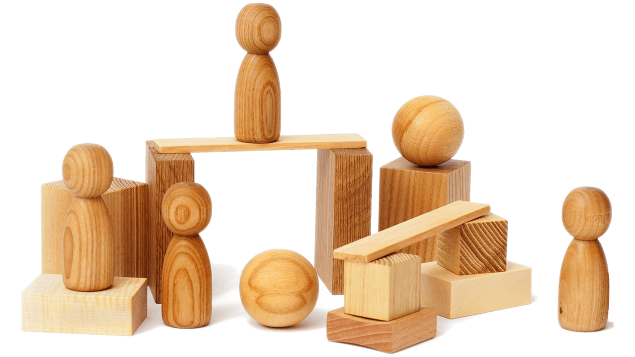 At the Berlin architect, there is no blueprint. In the head of the little ones own little world arises in the wooden building blocks are at right side today and tomorrow on the other side. And always new buildings can be admired. Of course, we test with our own "Dummies", so our kids and their friends. And from bowling to the tower a lifeguard (in our case represented by a small plush elephant) we had great images from the life of our little Earthlings. Wooden building blocks have to slip the potential in so many roles and are quite rightly a toy classic.