precious wooden music stand of nut wood
6963
massive music stand made of dark nut
variable heights from 29.5 inch (75 cm) up to 51.18 inch (130 cm)
the shelf is 18.9 inch (48 cm) wide and  11.8 inch (30 cm) up
inclusive two wooden magnets to fix the music sheets
designed and manufactured in Germany
Delivery Time: about 14 working days
For deliveries to non-EU countries, additional duties, taxes and fees may apply.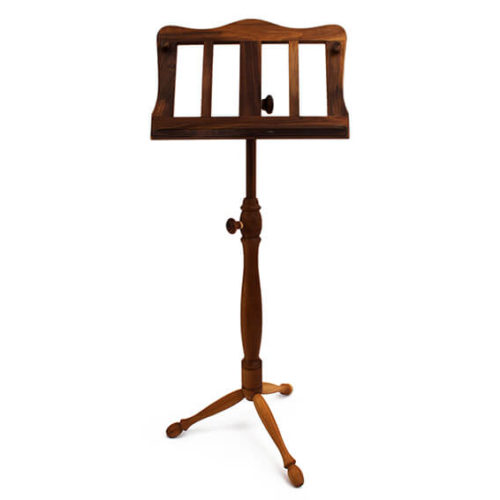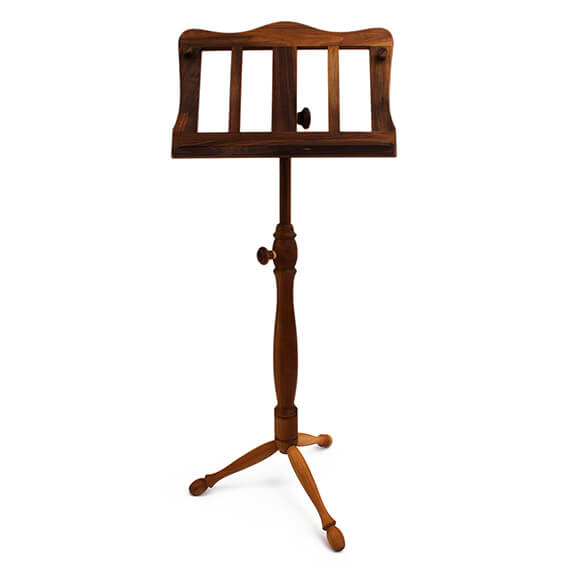 music stand – nut wood




Music was my first love and it will be my last …John Miles




Opulent and timeless as the masterpieces by Mozart, Schubert and Beethoven this particular furniture belongs in the home of every musician.




Next to their purpose of keeping sheets music the music stands bewitch by style and design. Like all Rosemeyers products the wooden surfaces are sealed with linseed oil mix for cheering the natural grain. Each piece is unique. The music stand is very steady on the three legs, so it is able to bear your favorite cookbook or a great picture too.




The music stands are equipped with two matching magnets for fixing sheets of music.




Do you like it even more precious? Then you might like this model wooden music stand of ash wood.