keychain made of dark nut
6948
keychain dark nut treated with linseed oil mix
dimensions 2.36 inch length / diameter 0.63 inch
inclusive a bright vegetable tanned leather strap
designed and manufactured in Germany
Delivery Time: 1 - 2 working days
For deliveries to non-EU countries, additional duties, taxes and fees may apply.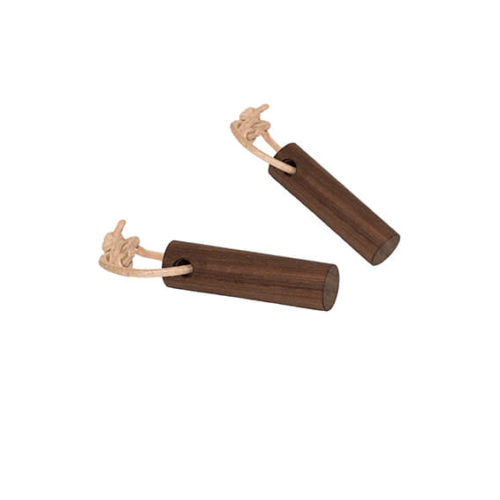 keychain made of dark nut




You can complete the wooden keychain with the appropriate leather strap or a key ring – as you like it best. Rosemeyers wooden keyfobs are well sanded worry stones and the perfect counterpart to the holes in our key racks.