key rack - edition heartwood beech & nut
6924
key rack of massive heartwood beech with a tenuous stripe of dark nut
dimensions about 15.75 x 15.75 inch
thickness about 1.57 inch / weight about 11 pound
inclusive two matching key sticks made of dark nut
inclusive unseen wall fixing
designed and manufactured in Germany
Delivery Time: 1 - 2 working days
For deliveries to non-EU countries, additional duties, taxes and fees may apply.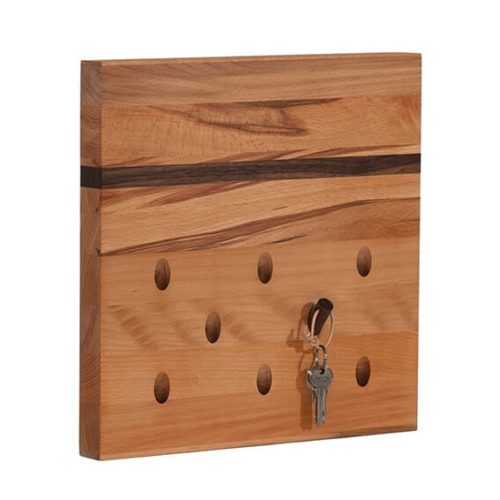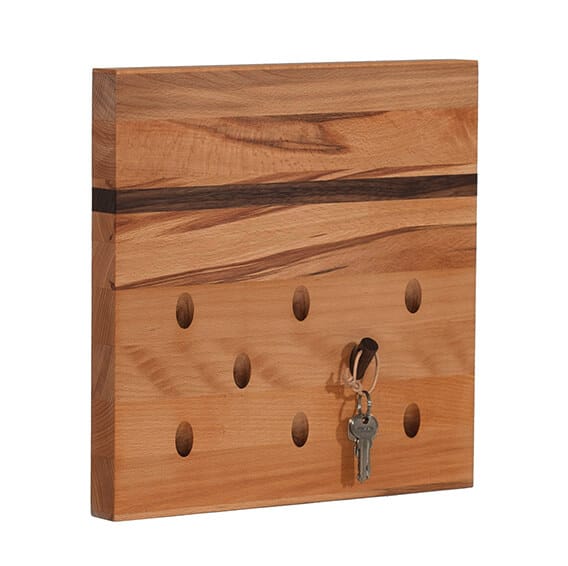 key rack heartwood beech & nut




Our stylish design key rack is a perfect organizer and the ideal place for your keys and a beautiful living accessories made of wood.

Despite the massive appearance Rosemeyers key racks give the impression of floating and lightness.

They are provided with eight holes to put in your keys. Two sticks of dark walnut with bright vegetable tanned leather straps for fixing the keys are included.




Special features of key racks




All key racks are sealed with linseed oil mix, cheering the natural grain of the wood and make the boards more impressive.




Do you like it a little bit elegant? Then you might like the the key holder of maple and plum wood. Do you need more key chains? Then you should visit the key fob from nut wood.