Candle holder DESSERT FRUIT
6885
15 part candle strap for three candles - about 31.5 inch (80 cm) long
dark walnut, cherry, pear, plum and wild apple
wooden surface treated with a linseed oil mix
three white ceramic grommets
bright, vegetable tanned leather strap
suitable for commercial candles 0.70 to 0.78  inch (1.8 to 2.0 cm)
designed and manufactured in Germany
Delivery Time: 1 - 2 working days
For deliveries to non-EU countries, additional duties, taxes and fees may apply.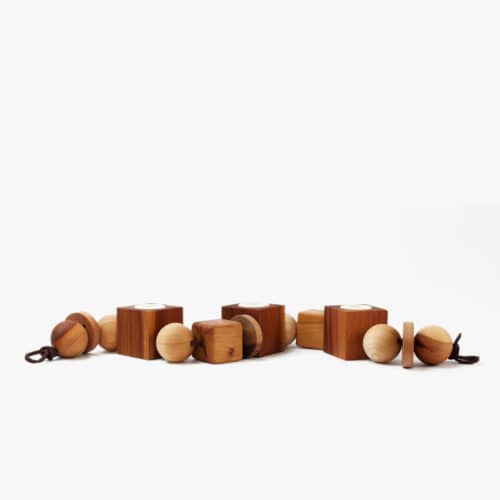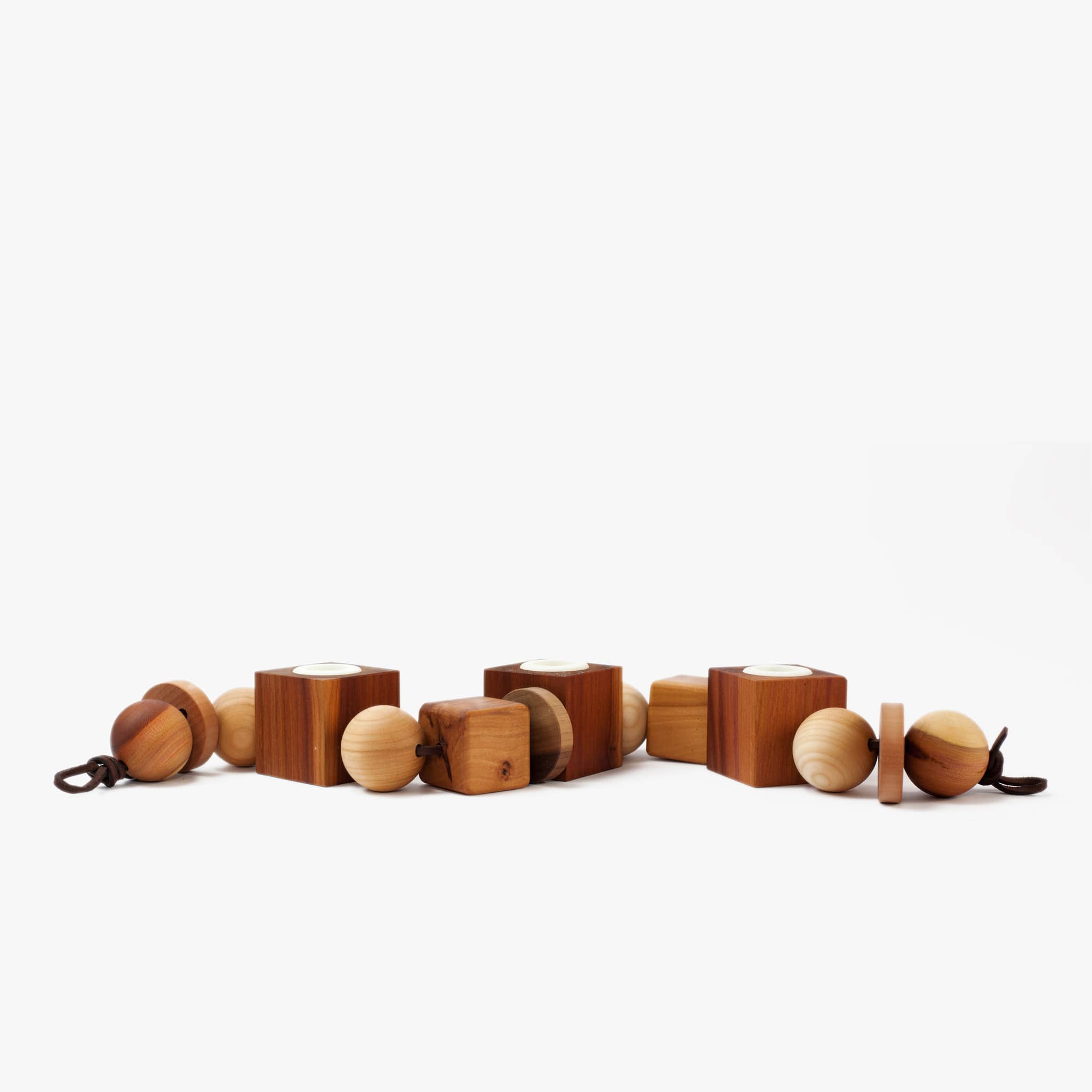 Candle holder DESSERT FRUIT




Nature has designed the fruit woods in our environment equally colorful as the fruits that we love that much. Plums, cherries, apples, pears, and nuts can decorate your home – in durable version – as design candle holder DESSERT FRUIT.




The most beautiful pieces of regional fruit woods are sanded into real worry stones done by hand and provided with a bright leather strap.




Your imagination is unlimited in field of decoration. You can thread the strap how do you like it most and place it, where ever you want. Whether as a circle or as a line – these wonderful design candle holder will draw everyone's attention.




The versatility of the DESIGN WITH THE CANDLE HOLDER TABLE FRUIT




Depending on the occasion or place of decoration by the design candlesticks, you can use the form or the additional decorations on the candle holder change. It can therefore be the design candle holder easy to Christmas in a christmas wreath or advent wreath with a bit of cinnamon and pine or on Easter with fresh branches individually. The own creativity are thus as good as no limits.




Are you looking for further decoration possibilities for expansion or coma combination with the candle holder table fruit? Then take a look at our design candle CHAIN REACTION and combined to enable these beautiful chandeliers with the design candle Sugar Plum.