7209
Size 9,45 x 11,81 inch
suitable for washing machines and dryers
Filling is certified according to OEKOTEX 100
designed and manufactured in Germany
Delivery Time: 1 - 2 working days
For deliveries to non-EU countries, additional duties, taxes and fees may apply.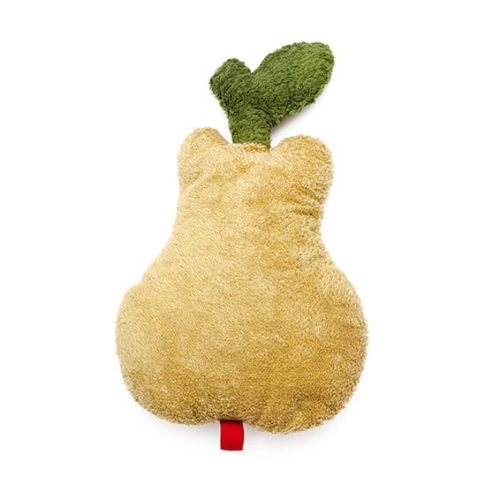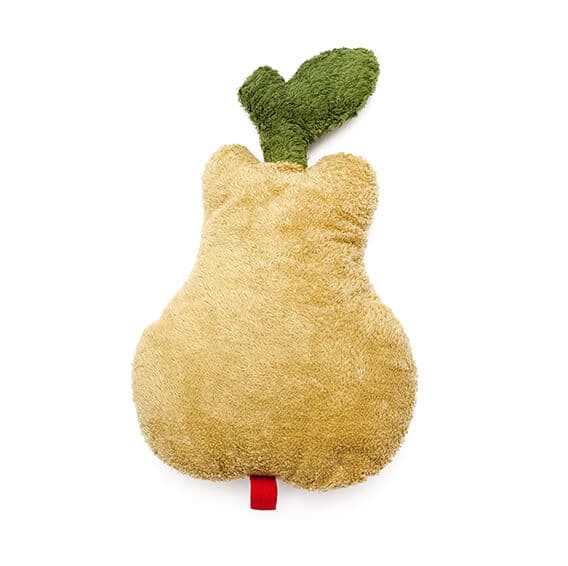 Cuddly pillow pear




The cuddly pillows enchant the children's room in a small garden. The plush made of certified cotton fibers, woven and dyed in Germany, nestles gently on sensitive children's skin. The high environmental standards ensure unencumbered gaming pleasure.




Whether cuddly pillow pear or apple tree – the carefully manufactured cushions have natural, rich colors. They are washable and tumble dry. Give your child carefree cuddle fun with these vitamin-rich children's pillows.




The small cuddly pillow leaf is a clever natural healer. A pocket is integrated on the back, which houses a grain or heat cushion if desired.




The sweet cuddly pillow is the perfect comforter for stomach ache and cold feet.




Let your little ones run wild with pears, apples and cherries. Guaranteed organic and guaranteed stain-free.




If you want more fruity variety, then take a look at our our cuddly pillows apple here Would you like to continue the topic of apple? Then take a look at ours too Cuddly pillow on a small pear tree!