wooden building blocks CURVED mixed
1179
30 wooden building blocks in biconcave stature
0.78 x 1.97 inch (5 cm x 2 cm) high
treated with a lineseed oil mix – physiologically harmless
handsanded
spent in a GOTS certificated cotton bag
designed and manufactured in Germany
*the pictured wooden ball is not part of the set
Delivery Time: 1 - 2 working days
For deliveries to non-EU countries, additional duties, taxes and fees may apply.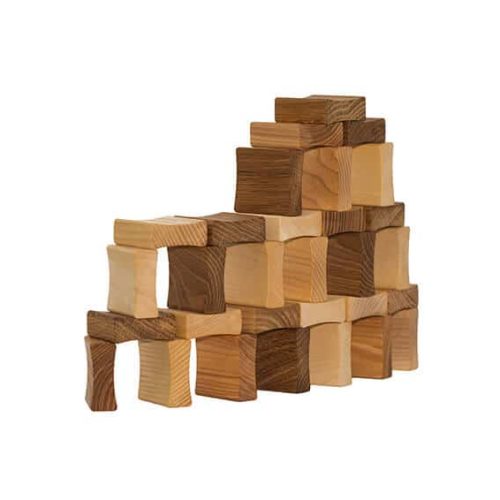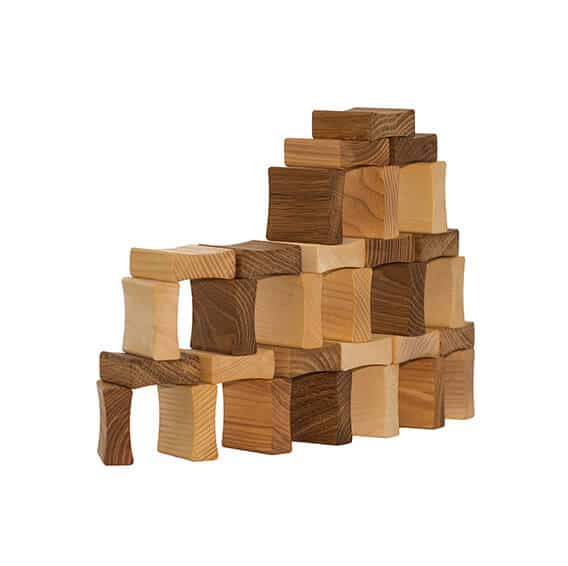 biconcave timber-frame construction stones CURVED




Children extend and refine her finger skill, just with the construction of pilework and rows or more demanding, interlocked constructions. Coarse and quick movements are avoided by the required fine-motor talent. The children find out that construction functions in rest and with perseverance best of all. They test themselves in the patient and careful work. They understand the special qualities of a stone and his different construction possibilities. The construction and constructing with the biconcave timber-frame construction stones stimulates the imagination and promotes the creativity, just because children can find out that they can freely completely speak without default.


educationally valuable wooden toys





Inspiriert durch das Montessori Konzept sind die Kinder aufgefordert, sich auszuprobieren und ihre eigenen Ideen umzusetzen. Bikonkave Holzbausteine helfen hierbei, da durch die Formgebung der Bauklötze statische Besonderheiten wie z.B. auf Verbund bauen, zu Entdecken angeregt werden.




Kombineren Sie doch diese bikonkaven Holzbausteine mit dem Holzbauklötze-Set "Berliner Baumeister" um die Vielfalt der Bausteine zu erweitern.