wooden baby rattle - "Seven at one stroke"
1218 [gm_product_gtin]
First instrument, grabbing toy… This beautiful blend of seven different local timbers accompanies your child from the first weeks through its various discovery phases. A sustainable gift at all levels. The baby rattle is made of beech wood, maple wood, plum wood, willow, black locust wood, ash wood and apple wood and sealed with a mix of linseed oil and citrus. Which is not only physiologically harmless, but sniffs irresistibly fresh by nature.
babyrattle with seven kinds of wood. Dimension: 7.87 inch (20 cm); woods: plum, willow, robinia, beech, maple, ash and apple
21.00 $
[gm_product_shipping_info][gm_product_tax_info]
[gm_product_delivery_time] [gm_extra_costs_non_eu]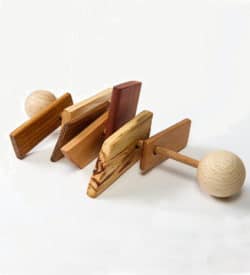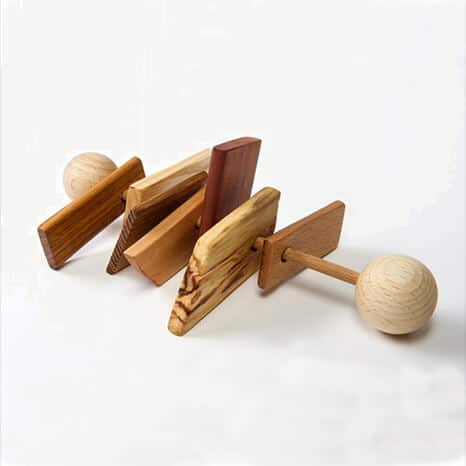 [vc_row][vc_column]

wooden baby rattle, first instrument, grasping toy …




This wonderful composition of seven different native woods accompanied your kid from the first weeks on by its various phases  of exploring.




This wooden baby rattle is made of beech wood, maple wood, plum wood, willow, locust wood, ash wood and apple wood. The baby rattle was sealed with a mix of linseed oil and citrus are not only physiologically harmless, but irresistibly fresh tasting by nature.





facts about wooden baby rattle "Seven at one stroke"



baby rattle from seven different local kind of woods
nature pure – without additional additives
kind of woods: plum, willow, robinia, beech, maple, ash and apple
only sealed with linseed oil (DIN EN 71)
without sharp edge
[/vc_column][/vc_row]