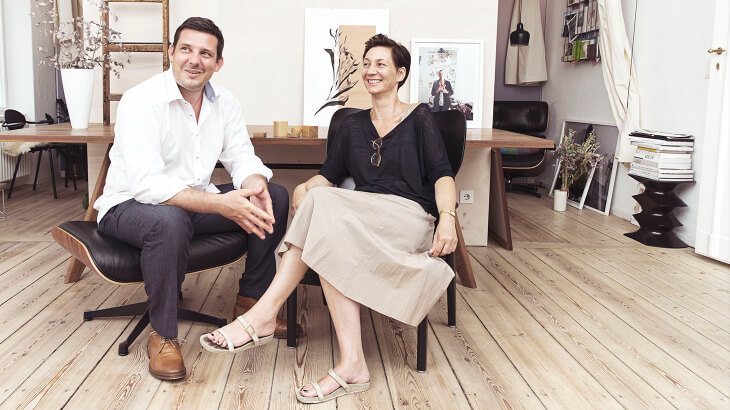 ---
Rosemeyers
Timeless, natural, innovative. What began in 2013 with imaginative toys for our own children, applies to our design accessories today. ROSEMEYERS develops durable products of lasting value. Made from local wood, designed for generations – and for the wonderful moments
in your life. Products that impress with clever details and a premium quality finish. Products to win your heart. Made to last. Made to love.
design meets regionality
---
This of course applies to the trendy oak, which has its home in our region and is still experiencing a renaissance. But that also applies to the wood of apple or plum. Every piece is unique and processed to the highest quality. We manufacture in Berlin and the surrounding area, so our products are completely Made in Germany.
---
It`s the details that make it special
Unconventional and smart solutions, classic craftsmanship and quality without compromises – along these lines we develop and produce. Beauty and functionality are indeed at the center, but we observe all the details before a product is completed, and of course after the end of its life cycle.
free play for free minds
With a lot of heart and soul we have developed toys that have the makings of real heirlooms. They convince with their appearance over functionality up to clean production. Behind all children's articles you find the educational concept of free play of M.Montessori. Our efforts were rewarded with the GREEN PRODUCT AWARD 2014 for our ride on toy collection.
---
because less is more
What had arrived in Puncto diet with us, we have assumed for our home accessories and kid's toys. The "list of ingredients" of our products is reduced to the essential, because this philosophy in the field of food also applies to our products. We replace, wherever possible parts from plastic or metal. The high quality of our timeless ideas ensures that you and your children have continued enjoyment of our goods, because longevity is an important feature of sustainable products. Of course, these standards apply equally for packaging.